Arriva Touring
Interaction design and design for the website of Arriva Touring. Goals where to increase the amount of bookings through the website.
Arriva Touring
Interaction design en ontwerp voor website van de touringcar tak van Arriva, Arriva Touring.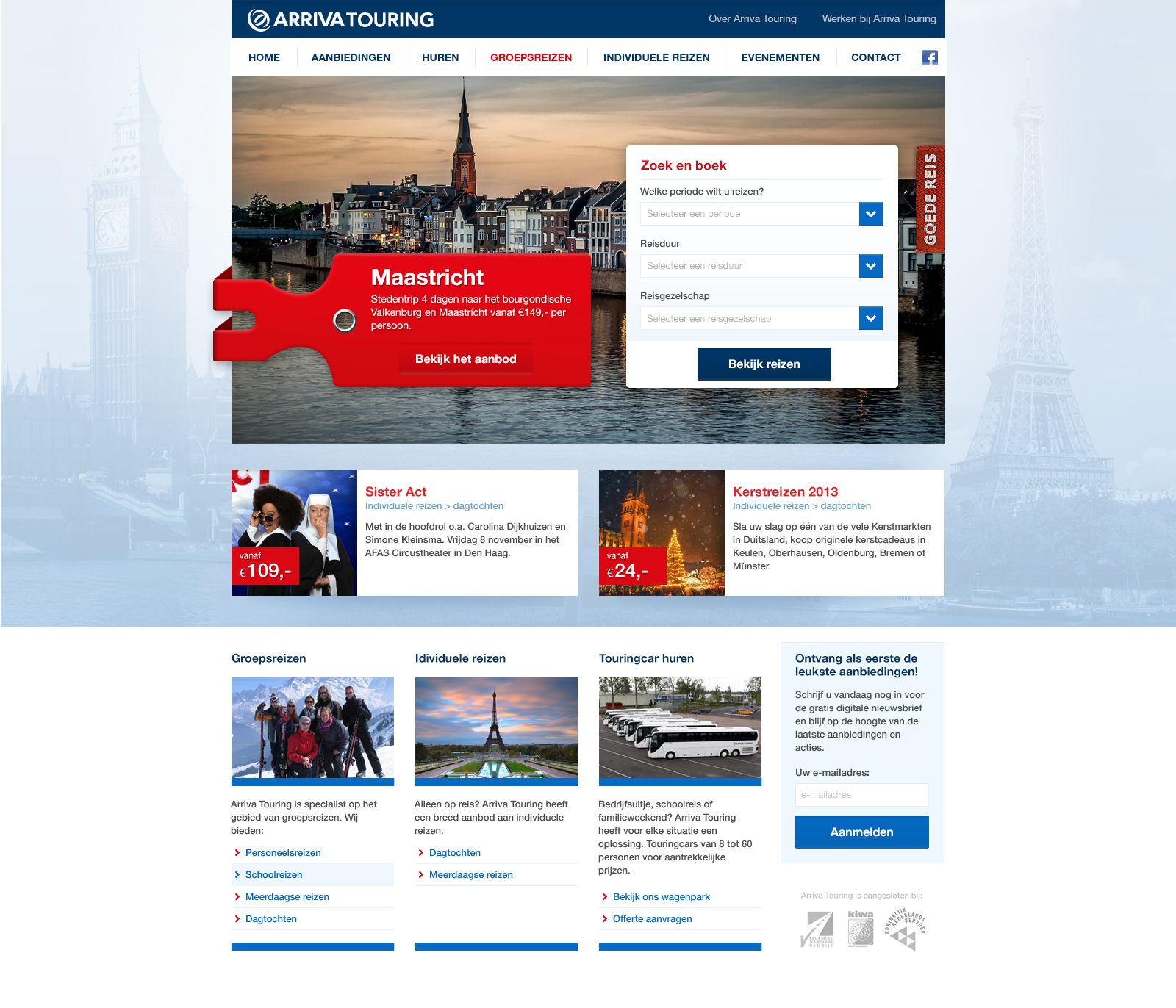 Doelstelling
Het makkelijker maken van het aanvragen van een offerte of direct boeken van een reis / touringcar.